do you like Marco Polo Plaza Cebu?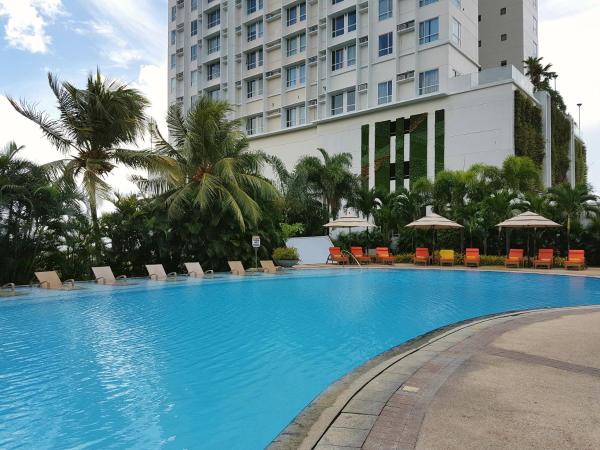 find the best rates for Marco Polo Plaza Cebu
where:

Hotel in Cebu City


price level:

mid-range

address:

classification:

nearby:
First of all this hotel IS NOT WALKING DISTANCE TO SM AND AYALA MALL. Unless you like to walk few few miles in a steep hill. The hotel is nice but seem to be not cozy. The breakfast and room is regular in comparison and nothing fancy. The pool was good since they have pool for kids. The internet rate is 150 pesos per 30 mins. Thats too high compared to the normal rates. AS other marco polo, they dont let you use the gym without rubber shoes. Crazy and just plain dumb in my opinion since a lot of tourist dosent bring rubber shoes if they want to go to the beach. The rate is too steep and seems like every move you make you have to shell out cash. I wont go back to any marco polo hotels in the Philippines.